The spectators add so much to this event. It can be hard to pick where to watch with the riders covering so much of Dunedin.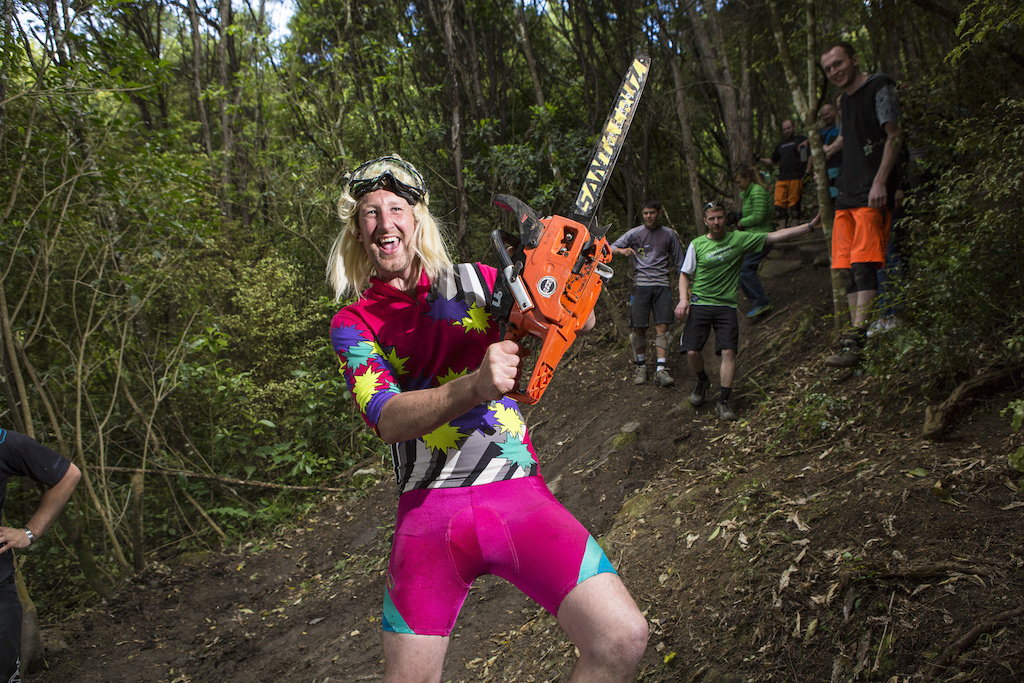 Spectating Day 1 
To catch the best part of the action from Pepper tree (Stage 1) and Nicols Creek (Stage 2) park on the side of Leith Valley Road.
For Pepper tree, on the left side of the road, walk through the gate up "Nicols creek walk" and then make another left and you'll be at the bottom of the track. If you hit a beehive you've gone too far... Just walk up from the bottom and find a place off the track to get your heckle on!!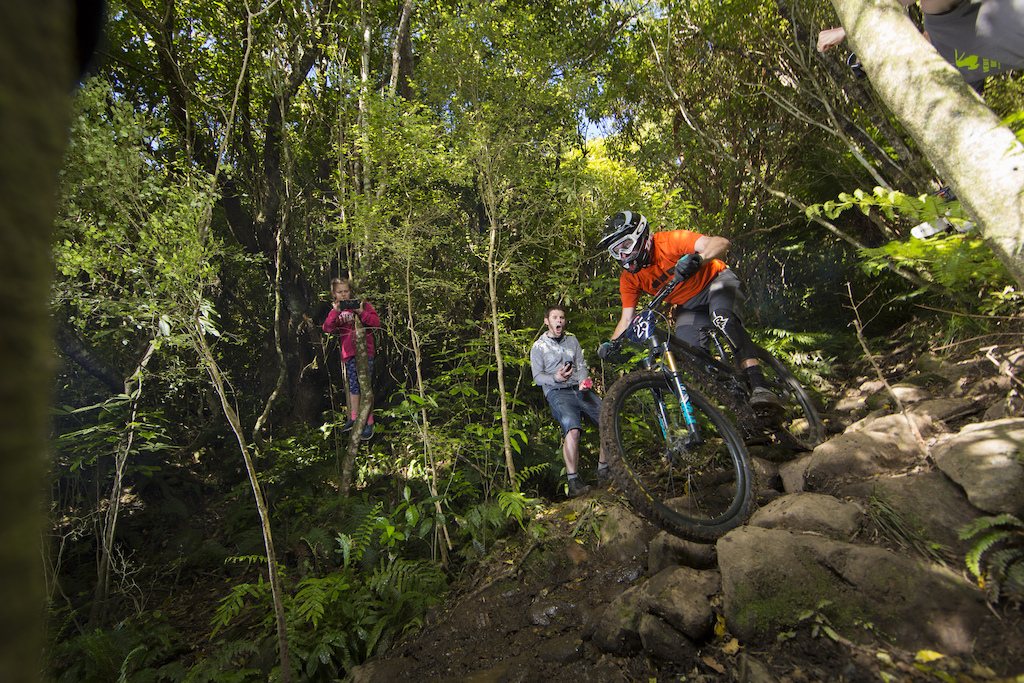 For Nicols Creek enduro track, if you want to spectate the bottom of the track you can walk up from the bottom of the track. I you want to watch further up the track you can walk up the Nicols creek switch back track. There are parts where the 2 tracks intersect. 
The course map here shows exactly where the riders will be going. 
Mt Cargill 
To get an awesome view of this epic stage, park at the Mt Cargill lookout. There aren't many places out of the way for this stage. But you can wander down to the rock garden at the top or further on to the infamous "stairs" from the top to be sure to catch some carnage.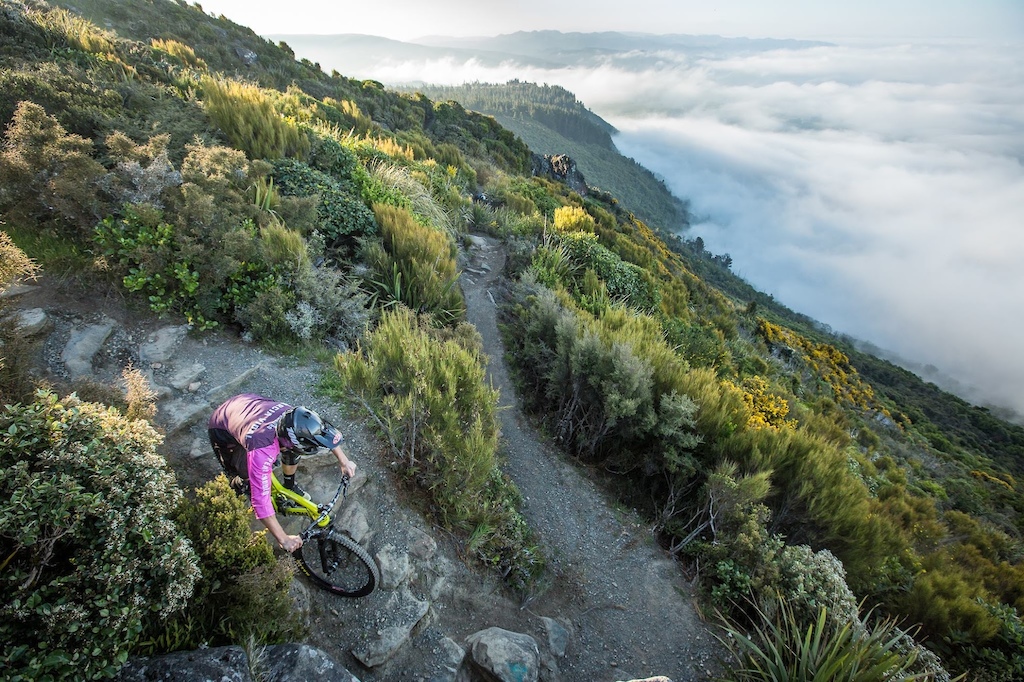 Bethunes Gully 
The last stage of the day will be at Bethunes Gully, you can either park at Forester Park or Bethunes Gully. To catch some of the action in the trees, there are plenty of uphill riding tracks to walk up from the Bethunes park. 
Spectating Day 2 - Signal Hill 
Day 2 has 3 world class stages. Our race village is at Logan Park High School top field. You can park at Logan Park High School or nearby on the road and then walk through the school to get here. All the stages finish here so you'll be able to see all the riders and get among the awesome atmosphere. The best way to view specific sections of the track is to walk up the 4WD track that heads up the hill from the top field. 
Be sure to check the OC track, Magnatron, and lower Student Track to see how Enduro World Series riders tame Signal's gnarly terrain. 
If you want to catch the action from the top, you can drive up the Mt Cargill road to the Signal Hill lookout.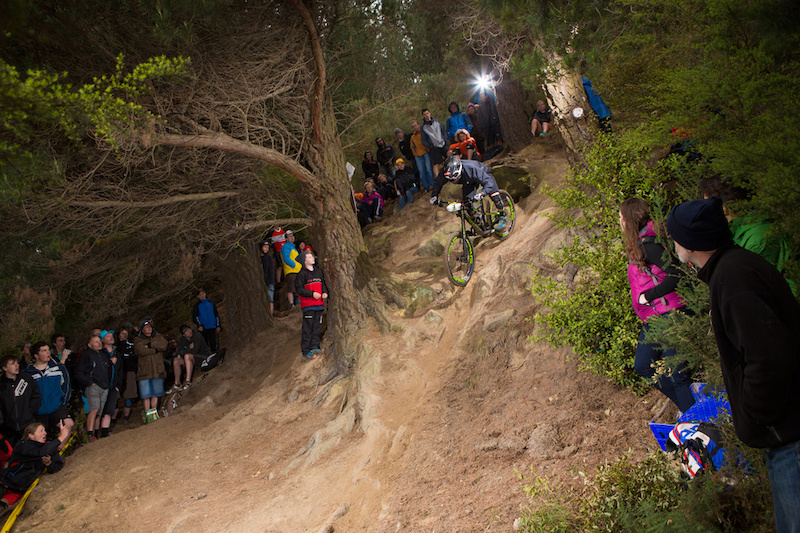 Day 2 course map is here
Can't wait to see you all there!!